Why Reading is Paramount for Children

by Neema Busolo
Reading is a major skill that children everywhere should acquire from an early age. It is crucial that children learn how to read. Still, though it is an essential human development and life skill, it seems like perhaps fewer children enjoy reading than in times past. According to the National Assessment of Educational Progress (NAEP), there has been a significant decrease in reading skills among children in the US, for example, in Grades 4 to 8. According to the National Literacy Trust report 2022, fewer than 50% of children aged 8 to 18 in the UK said that they enjoyed reading.
Still, although there are myriad distractions and activities soaking up the bandwidth of modern-day young people, reading is still vital because of the following (among other reasons):
It helps children to exercise their brains by building their imagination, expanding their vocabulary, and improving their communication skills.
Consistent reading helps to improve concentration and attention.
Reading helps children to increase their knowledge. As they read, they learn new information.
It allows parents and children to connect and increase their time spent together.
How to Help Children Build Reading Habits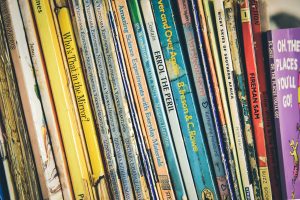 Start reading to them when they are young.
Get them reading materials that suit them. Examples are interactive picture books, alphabet books, and rhyming books. You can also get kid's magazines, comic books, play scripts, and poetry.
Find out what they enjoy reading. Let them choose the books they wish to read. It doesn't matter whether they decide to read the same book twice or thrice; let them read!
Spend time reading with them and/or to them.
Make reading a part of their routine.
Fun Fact:
Pictures help to develop a child's photographic memory. If you choose to get books for your kids, consider those that have pictures in them, especially when they are young. Children interact more with direct images. It also makes reading fun for them.
A Few Quotes About Reading From Past US Luminaries: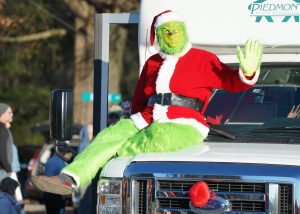 "The more you read, the more things you will know. The more you learn, the more places you'll go!" -Dr. Seuss
"There is more treasure in books than in all the pirate's loot on Treasure Island." -Walt Disney
REFERENCES
KidsRKids Learning Academy. (2021, June 10). Why is reading so important for young children and how to build this habit? https://kidsrkids.com/valrico/preschool/why-is-reading-so-important-for-young-children-and-how-to-build-this-habit/#:~:text=The%20habit%20of%20reading%2C%20if,a%20gift%20for%20a%20lifetime.&text=Children%20acquire%20a%20deep%20understanding%20of%20their%20world%20and%20receive%20background%20knowledge.
VKGI Marketing. (2022, March 30).The Importance of Reading Habit in Children.https://www.ncfe.ac.in/blogs/post/the-importance-of-reading-habit-in-children
Michael Stutman. 20 Inspiring Quotes About Reading for Kids and Students!https://inspiremykids.com/20-inspiring-quotes-about-reading-for-kids-and-students/